India is the world's most fascinating country — a land of diverse cultures and a juxtaposition of 21st century growth and old-world values. Here is my essential guide for travel in India:
In This India Article You Will Discover:
Tips on Bartering
How to Travel the Country
A Taxi Survival Guide
In the months leading up to our India adventure, a well-travelled friend of mine had told me, "No other country will challenge you like India." To be honest, I had put the challenge of travelling through the world's second-most-populous country up on a pedestal of sorts. I was, frankly, nervous.
While there were a few hiccups and challenges along the way, our month in India essentially went off without a hitch. We stumbled around the countryside; somehow making it to every train, plane and automobile we had planned for. The Indian people are friendly and welcoming, the food is fantastic (with few exceptions) and travelling from city-to-city is relatively easy. In fact, I loved every moment I spent there, and hope to return soon. However, like any country, India has its eccentricities.
Here are 15 tips to help you navigate sprawling, confusing, chaotic, Incredible India:
1. Understand the Head Bobble
Ah, the head bobble — the unofficial connection between all of India's diverse cultures. A mix between a nod, a head-shake and a shrug, you'll notice this haphazard bobble following just about any statement or question directed your way. It means: yes, no, maybe, OK, I don't know, or, I don't understand. So just go with it. Bobble back if you want.
2. Tuk-Tuk Drivers Are Liars (But Use Them Anyway)
For short-distance transport, nothing beats a tuk-tuk (autorickshaw). They're cheaper, faster and more plentiful than most taxis. But beware: their drivers are liars. They will tell you the restaurant you want to go to is closed, or that'll you'll get sick from eating there. (But they always know a better place…) They'll claim the landmark or market you'd like to see is closed, and that they know of somewhere twice as majestic that's free to enter or has the best prices in town (it's just a little further away). They'll try to take you anywhere but where you want to go. Just be firm and don't pay in advance. Negotiate hard on a price before you get in, and just say "no" to any detours. Other than that, they're great!
3. Be Rude (To Touts)
In the cities and markets, touts will hound you — if you open the door for them, that is. If you're receiving some unwanted marketplace attention, your best bet is to ignore it entirely. Don't say "no thank you" or wave them off, because in doing so you've just admitted that you've heard and understood what they've said. Just walk past like you can't even see them — don't worry, they have thick skins. It's just your Western politeness leading you astray… (That being said, rudeness is inexcusable in just about every other situation.)
4. Pre-Paid Taxis, Always! (From Airports & Train Stations)
When exiting a train station or airport, ignore everyone offering you a ride and head right for the pre-paid taxi/autorickshaw booth. Purchase a voucher and a driver will whisk you away hassle-free — but don't hand him the voucher until you arrive at your destination! The voucher is as good as cash, and unscrupulous drivers will ask for it ahead of time then take you to their "friend's" hotel rather than the one you've actually booked. "This hotel is much better…!" Yeah, Right. Failure to use pre-paid taxis from airports and train stations often results in being taken on the quintessential milk-run, as the driver tries to book you in his friend's hotel.
5. Hire A Driver (To See The Cities)
A lovely Jaipurian gentleman I met on the plane from London to Delhi told me this gem: hire a car with driver to see the sights of major cities like Delhi or the forts and palaces on the outskirts of Jaipur. Your best bet is to get a recommendation from the staff/manager at your hotel — they won't stake their reputation on a lousy driver knowing you'll return angry and, um, less generous than before. Hiring a driver is a fun and comfortable way to squeeze a lot of sightseeing into a short amount of time — and a necessity for navigating sprawling metropolis like Delhi.
6. Actively Avoid All "Tourist Info Centres"
If a taxi or tuk-tuk driver claims to be "lost" and heads to a Tourist Info Centre for "directions" or "advice," tell him you're getting out. Don't set foot into these places. Don't listen to a word anyone says within them. Don't give them any money, or your hotel reservation number, or anything at all. Just cross your arms and be as stubborn as a mule. These places are scam shops — designed to trick tourists into booking overpriced hotels and tours.
7. Stuff Shuts Down on Monday
Generally speaking, a lot of what you'll want to see and do will be closed on Mondays. Temples, palaces, ruins, public museums — Monday is not a great day for any of this. Hit the markets on Monday, tour landmarks any other day. That is, except…
8. The Taj Mahal is Closed Friday
This is a specific and important fact: the Taj Mahal is closed on Fridays. There is no exception to this. At times, travellers have been horribly disappointed to discover the one-day they had scheduled for Agra would leave them Taj Mahal-less. Agra can be done in a day, just not Friday.
9. Skip Sleeper Class Trains
And definitely skip Unreserved Second Class as well. Trust me, your trip will not be enhanced by being stuffed into an over-packed, uncomfortable, open-window, monkey-infested Sleeper Class or Unreserved Second Class Train. Spend the five bucks extra and go for at least AC2 or AC Chair class. Either of these options are still far from luxurious, nor are they expensive (Agra to Jaipur was about $10 US aboard AC2) — and you'll still "meet the people." You just won't "hate the people." If I could do it again, I would just book a First Class Train for every trip. It's still pocket change.
10. Monkeys Are A**holes
Steer clear of monkeys! They are first-class assholes. They steal. They can be aggressive. They will even root through your bags if you let them. And they are absolutely not afraid of you. Give them a wide berth (i.e.: use your zoom lens).
11. Walk Away From Unsolicited Tour Guides
A common scam around tourist sites, official-looking guides will approach you and begin to "guide" you through the landmark, whether you asked for it or not. If you let them speak for more than a few seconds, they'll want a tip. Also, be on the lookout for "official" tour guides outside popular sites — most of India's wonders are best explored in quiet contemplation, or perhaps with an audio-tour (available at many sites) or guidebook; not in the presence of some pushy tout plying you for tips.
12. Dress Down, Pay Less
It took me a while to figure this one out: my Ray-Bans were killing me. Wearing a pair of designer sunglasses into the markets of India was like walking around with a diamond-encrusted dollar-sign hanging from my neck. Most shopkeepers or tuk-tuk drivers can spot economic identifiers like this from a block away. And they know if you can afford $150 sunglasses, you can probably be tricked into overpaying for a pashmina.
13. Don't Order Eggs
Eggs are not a part of a regular Indian breakfast, and even in touristy towns like Agra or international centres like Delhi, a lot of chefs have no idea how to prepare them. Chances are, you'll end up with some gelatinous globs of raw yolk floating on your plate. Just order something else. Toast is always safe, if you're finicky — or go for a delicious dosa. (A possible exception to this is in Goa, due to the influx of British expats and tourists.) I love Indian food for lunch and dinner, but traditional Indian breakfasts are tough on North American palates…
14. You Won't Blend In
So don't try. If you're a Western foreigner, you will spend much of your time in India getting stared at — and not discreetly — as well as posing for photos with local residents and Indian tourists, and even having candid photos and videos taken of you. Furthermore, particularly sleazy men are known to sidle-up to Western women, snap a quick photo, then later brag that they seduced her — using the photo as evidence. After a while, you won't even notice the stares. The photography requests are cute when coming from families or schoolchildren — but when greasy dudes are edging ever-closer, well, refer to Tip #3.
15. "Why yes, we ARE married…"
India is a country of 21st century economics and 19th century social values. If you're travelling with a girlfriend/boyfriend/fiance — just tell people that you're married  (when asked, and you will be asked). They'll light up — Rakeesh, our driver in Jaipur, literally beamed when I "fudged the truth" and told him Erin, my now-wife, and I were already married. The obvious follow-up: "Any children?" If the answer is "no," respond with, "Not yet." At least you're not lying this time… (Don't worry about the lack of rings, just say you left them at home or that you don't wear one. People believe what makes them happiest — and they'll want to believe you're married.)
Other than that — keep a smile on your face, your camera at-the-ready and go with the flow. You'll love it there!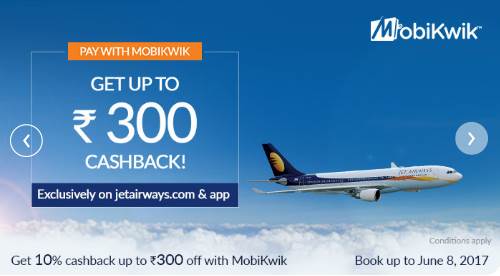 What is your favourite India Travel Tip? Read more posts on India HERE.