If you're looking for a hard-water angling adventure this winter, check out my guide to the world's best ice fishing hot spots!
In This Fishing Article You Will Discover:
Canada's Best Ice-Holes
America's Fishiest Frozen Lakes
Ice Fishing Hot Spots in Europe & Asia
Detailed map of all locations
For some anglers, the lure of the hard-water — a time when you can explore the far reaches of a waterbody sans boat — is too much to ignore. Plus, there's something particularly exciting about hauling up a fish through a hole in the ice… you never really know what's coming until it rears its head.
Add to that a pair of warm boots, a flask of Glenfiddich and a few good friends and it's easy to see why thousands of people around the world brave sub-zero temperatures and grind holes through meter-or-more-thick ice to drop a line each winter. As a bonus, unlike other styles of fishing, your tackle is usually as simple as can be — a worm on a jig or a fluttering spoon will pretty much catch any fish species through the ice. No need for a PhD in fish biology for this sport!
Looking for a cold weather fishing adventure? Check out these hot ice fishing locations:
Pigeon Lake, Alberta, Canada
This is Alberta's premier walleye fishing location — in any season. However, winter allows the boat-less to take advantage of this waterbody's famous "a fish per cast" promise! Along with dozen-a-day walleye, you can expect whitefish galore too. A simple nightcrawler- or maggot-baited jig, four-pound-test line and a short, light rod is all you need.
Lake of the Woods, Manitoba & Ontario, Canada
Is this the world's greatest ice fishing lake? Thousands of anglers think so! Each year, a veritable shanty town of ice fishing huts is erected on this cross-provincial lake, as fishermen vie for lake trout, walleye, perch, crappie and bass in record numbers. Bring your arsenal of jigs, spoons and artificial baits to see what all the fuss is about.
Whiteswan Lake, British Columbia, Canada
Canada's warmest province, British Columbia, isn't generally considered an ice fishing mecca — but that just means the crowds keep away. Head to BC's southeast region, the Kootenays, and jig on Whiteswan Lake for Gerrard rainbow trout that can top 10 kilograms or more!
Cold Lake, Alberta, Canada
Could any ice fishing waterbody be more aptly named than "Cold Lake?" Located in the northeastern quadrant of this frigid province, Cold Lake is known for massive lake trout — some topping 15 kilograms or more. Take big baits, stiff rods, stout line and drill a wide hole.
 Tobin Lake, Saskatchewan, Canada
The world-record ice-caught walleye was pulled out of Tobin Lake last winter. Do you need another reason to visit? OK — how about the fact that the second-largest ice-caught walleye also came from this central-Saskatchewan Lake? Good enough now? Plus, despite these claims-to-fame, its secluded location keeps the maddening crowds at bay.
Lake Dauphin, Manitoba, Canada
Locals call this west-central Manitoba lake "the walleye factory" — I'll let you guess why. Even a novice will take the daily limit of medium-size walleye from Dauphin, with the occasional lunker cruising by. A snowmobile is your friend in this part of the world — wind drifts and snowed-in roads are commonplace in winter.
Bay of Quinte, Ontario, Canada
Located on the shores of massive Lake Ontario, this ice fishing locale is easily accessed from Canada's largest city, Toronto, yet still produces dozens of walleye daily for any angler who visits. Jig a spoon with a nightcrawler on it and you're good to go!
 Great Slave Lake, Northwest Territories, Canada
One of Canada's largest and coldest lakes also offers some of the country's best fishing. Great Slave Lake, located in the southern Northwest Territories, is the ninth-largest lake in the world, covering more than 27,000 sq-km. So you can imagine there are quite a few fish in there… such as lake trout up to 30 kilograms? Pike 120 centimetres long? You've got it — just dress really warm.
Kathleen Lake, Yukon, Canada
Located in the secluded and beautiful Kluane National Park, you'll need a snowmobile to access prime fishing areas on Kathleen Lake in winter, but it's worth it. The lake is virtually an aquarium — lake trout will attack your jigged-spoons all day long. They may be medium sized fish, but the sheer quantity will more than make up for it. Keep a couple for an on-ice barbecue lunch!
 Mondeaux Flowage, Wisconsin, USA
Wisconsin is an ice fishing paradise, and the Mondeaux Flowage, in Chequamegon National Forest, is the cream of the crop. Isolated — you'll have to snowmobile or snowshoe in during winter — and gorgeous, anglers can expect daily limits of huge northern pike and scrappy-and-delicious panfish.
 Saginaw Bay, Michigan, USA
Located in the southwest corner of huge Lake Huron, Saginaw Bay is a typical Great Lake fishing area — meaning loads of ice and tons of fish. Expect world-class perch fishing in particular, but blue gill, crappie and walleye are also caught. It is located near to several towns where ice fishing guides can be hired — these experts will take you to lesser known, highly productive hot spots for some serious action.
 Manistique Lakes, Michigan, USA
Consisting of three relatively shallow, medium-sized lakes — Big, South and North Manistique lakes — this waterfront tourist area is a wonderful vacation spot for the whole family. In winter, snowmobiling, snowshoeing, cross-country skiing and, yes, ice fishing for bass, walleye, panfish, northern pike and musky are popular. It's a great spot to teach your kids to fish!
Devil's Lake, North Dakota, USA
Perch, perch and more perch! Located in one of the coldest states in the continental USA, Devil's Lake will put you into so many fish you'll think you signed a pact with Mephistopheles. Hire a guide to trundle you around the lake in a all-terrain vehicle, or venture our on your own with a power ice auger, a load of maggots or worms and some light tackle.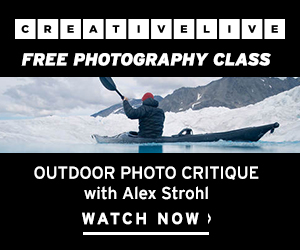 Ammassalik, Greenland
One of the world's most secluded and exciting ice fishing destinations, the fjords of Ammassalik, in eastern Greenland, offer an experience like none other. Here, the adventurous can ice angle for halibut topping 50 kilograms or even the infamous Greenland shark, which can reach more than 200 kilograms! Plus, your guide will tour you around the area on a traditional dogsled, adding to this experience-of-a-lifetime.
Tampere Region, Finland
Is this Finland's best ice fishing location? With a long season, often starting as early as November, plus opportunities for perch, zander, pike and stocked rainbow trout… it just might be! Lakes too numerous to mention are found all within a stone's-throw of the city of Tampere, making this an easily accessed, family-friendly fishing destination.
Ramfiord, Norway
You'll enjoy a truly Scandinavian experience at this north-central Norway location. Tour the area via snowmobile, ice fish for species such as pike and perch all day long at the numerous frozen lakes found in the region — then retire to your cabin at night and revel in the glory of the Aurora borealis. Perfect wintertime fun!
 River Lulea, Sweden
Located near the northern Swedish town of Lulea, in the Swedish Lapland, you can expect to find plentiful salmon, trout and grayling, which are easily caught on a jig through the ice on the River Lule. Guides are readily available and recommended for this region — not just for their fishing knowledge, but for their on-ice culinary prowess as well. For seafood, it doesn't get any fresher than that!
Lake Baikal, Siberia, Russia
Located in south-eastern Siberia, this is the world's deepest freshwater lake — hitting a maximum depth of almost 750 metres — and it also contains more than 20 per cent of the world's surface freshwater. In winter, average temperatures are about -18 to -20 or colder, so warm clothes are a must should you decide to venture to this isolated location. When you arrive, local fishermen can take you on a guided trip for Baikal oil fish or grayling — which you can cook and eat right on the ice after you bring it in. Expect not only a great fishing trip, but a memorable cultural experience as well.

View World's Best Ice Fishing Locations in a larger map