Home to some of the most gorgeous and impressive expanses of the Rocky Mountains, Alberta, Canada, is a ski and snowboard resort paradise — no matter what your skill level. Here are my top picks for must-ski mountains:
In This Ski & Snowboard Article You Will Discover:
The 8 Best Ski Mountains in Alberta
Lift Prices & Facilities at Each Hill
Terrains & Skill Levels Suited By Each
Alberta, Canada, is more than AAA Beef, endless prairie landscapes and lucrative oil production — thanks to the Rocky Mountains on the province's Western Border, Alberta offers up some of the finest skiing and snowboarding in Canada.
Marmot Basin
Marmot Basin could be Alberta's best kept skiing and snowboarding secret. Located in beautiful Jasper National Park, Marmot Basin sees a fraction of the visitors of busier destinations such as Banff or Lake Louise. Furthermore, in Jasper National Park, winter is considered the "off season," meaning hotel accommodations are discounted. The mountain itself summits at 2,612 metres (8,570 feet), offers 86 marked trails over 1,675 acres of terrain and has near equal amounts of novice, intermediate and advanced/expert terrain. Day pass lift tickets start at about $85, but don't miss out on "Jasper in January" a special event that sees ticket prices and hotel stays discounted to offset this "off-season" they talk about… www.skimarmot.com
Sunshine Village
Claiming to hold "Canada's Best Snow," Sunshine Village is Banff National Park's "other" mountain. Less busy and more frequented by locals than massive Lake Louise, Sunshine Village offers light, fluffy Rocky Mountain Powder, a great ski-in, ski-out mini-village and wonderful powder glades for a fantastic ski and snowboard experience. Freestylers should check out the 12-acre Rogers Terrain Park too. At almost 9,000 feet in elevation (although the base is a whopping 5,440 feet), Sunshine Village has 3,558 skiable acres and 107 marked trails serviced by 12 lifts. Adult day passes are $98. www.skibanff.com
Misery Mountain
Expect joy at the Peace River Valley's Misery Mountain. A perfect spot for the whole family, fun and affordability is what Misery Mountain is all about. Adult lift passes are only $26, and lift, lesson and rental packages run a mere $52.43 — less than a pass at many resorts. Five-dollar Friday is also a big hit; ski for $5! A great place to learn, ski schools for kids aged three and up, teens and first-timer adults are held regularly. Whether you snowboard, ski or just like the mountain air, Misery is for you. www.miserymountain.com
Rabbit Hill Snow Resort
Edmonton's largest ski area, Rabbit hill offers more than 16 hectares of terrain and one of the largest halfpipes in northern Alberta — at an affordable price. Known for being a great place to learn to ski or snowboard, try one of the ski schools — or for you experts, head to the terrain park or ski in the trees in the fluffy, dry powder. Expect the longest trails, most extensive grooming and snowmaking and the most complete instructional packages in the area. Adult day passes are $31. www.rabbithill.com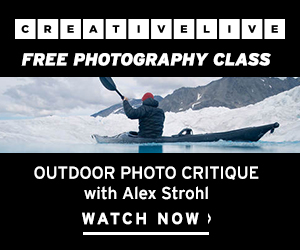 Snow Valley
Located practically right in the city of Edmonton, Snow Valley is a great, accessible and affordable stop for the urban skier. Known for having the best snow conditions in Edmonton, Snow Valley is a convenient place for winter fun. A gorgeous 17,800-square-foot lodge will greet you, housing guest services, a rental shop, repair and tuning facility, retail store, restaurant, concession and more. Nicely priced training packages are available too — whether you ski, snowboard, cross-country or telemark. Adult day passes are about $30. www.snowvalley.ab.ca
Sunridge Ski Area
Sunridge, another urban ski area a mere hop-skip-and-a-jump from downtown Edmonton, offers great training facilities, a terrain park for shredders, family-oriented alpine skiing and an extremely popular snow-tubing park — with its own lift! Affordability is also key, with adult day passes costing only about $37. Learn to ski, plan a tubing party, Sunridge is all about fun! www.sunridgeskiarea.com
Lake Louise
The Canadian Rocky Mountains' biggest ski resort and Alberta's number-one ski destination, is Lake Louise. Located less than two hours' drive west of Calgary in the world-famous and spectacularly beautiful Banff National Park, this 2,672-metre mammoth mountain has 1,700 hectares of terrain, 130-plus marked trails, a snowboard terrain park with one of the largest Superpipes in North American and an annual snowfall of almost 400 centimetres. Any hard-core boarders and skiers out there? Forty-two per cent of the trails or classified as "expert," and 18 per cent are "extreme!" Of course, beginner's trails, groomed runs and ski schools are also there, plus a full-service village with great accommodation and dining. Day passes are about about $89. www.skilouise.com
Nakiska
Home to the 1988 Winter Olympics, Nakiska offers great cruising and superbly maintained runs only an hour out of downtown Calgary. Three lifts service 64 marked runs in 1,021 acres of terrain. An average snowfall of 250 centimetres is nothing to scoff at, especially since Nakiska is the region's premiere ski racing facility, thanks to its Olympic roots. Blast down the mountain's longest run, a 3.2-km raceway, and feel what Canada's ski team felt when they competed against the world. Nordic skiers love Nakiska too, as 40 km of trails loop around the mountain.  A day pass is about $70. www.skinakiska.com
Mount Norquay
This is where to go if you want to pound moguls. Head up the North American Chair — it's never crowded — and prepare for the quad workout of the year! You can even buy two-, three- and four-hour passes; handy, as Norquay is only about half-an-hour from downtown Calgary. Stats are modest: 38 runs in 500 vertical metres, but there's a sweet Terrain Park and snow tubing for the kids. Full day pass is $75. winter.banffnorquay.com
Discover More Ski Destination Articles From Across and Abroad.com – Click Here for Alberta & BC Ski Destination Posts.
Post Image Courtesy Lake Louise Resort