Great Bear Lake Offers a Fishing Experience Like None Other: Angling for Massive Lake Trout on the Arctic Circle; the most remote fishing I had yet experienced.
In This Fishing Article You Will Discover:
How to Fish on Great Bear Lake
The Story of the Largest Lake Trout Ever Caught
What To Expect While Fishing on The Arctic Circle
Of all the people I met while fishing in Canada's Arctic, I will remember Aivars the best. This Midwestern-US radiologist is a man possessed. Obsessed. The quintessential Old Man and the Sea — er… Lake.
Aivars caught and released the World Record Lake Trout while fishing on Great Bear Lake in 2000, a behemoth weighing in at an expertly estimated 78.85 pounds — more than six pounds larger than the famous "official" record set by Lloyd Bull in 1995.
But Aivars let the monster, near 100-year-old fish swim away to live another day, thereby ending his chances at the record books. (A plethora of restrictive rules must be followed to be granted an official International Game Fish Association "catch and release" record.)
Now, he is a man obsessed with catching this fish again — knowing that today, if it still lives, it would weigh even more. He flies to the Canadian Arctic from his Minnesota home every year, spending several weeks and tens of thousands of dollars, endlessly trolling the waters in search of his elusive lake trout.
He has never even come close to duplicating his original feat. And he probably never will. After all, Great Bear Lake is the largest lake entirely within Canadian borders, and, at over 31,000 square kilometers, is the seventh largest lake on the planet.
Aivars is chasing after a single fish in all that water.
As poet Robert Service wrote of his beloved North Country, "There are strange things done in the midnight sun…"
Great Bear Lake Fishing
"Do you want to catch big fish, or do you want to catch lots of fish?"
This is the first question my fishing guide, 70-year-old Larry Willot, asks when we meet before heading out on the massive Great Bear Lake from Plummer's Lodge, the only sport fishing operation on the lake.
"I want to catch lots of big fish."
While there is little doubt that Great Bear Lake, spanning the Arctic Circle in Canada's Northwest Territories, is one of — if not the — greatest fishing destinations on Earth, it's not such a simple prospect to wet a line. There are two ways you can fish this lake: catch-and-release dozens of eight to 15-pound lake trout all day long, or troll for one or two massive, 30-, 50-, 60 or even 70-pound monsters (if you're lucky).
But you can't catch dozens of 40-pounders.
Since I am armed with only a fly fishing setup, I along with fishing partner Duane Radford, decide to go after quantity over quality.
However, the first thing I learn on Great Bear Lake is that every trout is the trout of a lifetime, and even a 10-pounder will fight you until your arms burn and rod threatens to break (especially when using fly gear). After all — these hardy fish survive in the Arctic freshwater, growing only one pound per year in an environment where the water rarely exceeds four or five degrees Celsius in summer and is covered in thick ice from October until June. An angler with a fishing rod is hardly a match for their incredible fighting power.
When I hook into a laker, I feel like I've got a cinder block tied onto my line; these fish have an uncanny ability to seemingly triple their weight, taking heavy, long runs deep into the frigid water as my reel spins hopelessly.
As a bonus, the cold water reduces catch-and-release mortality rates to near-zero, so every fish I release is surely living to spawn and breed, preserving this veritable trout factory for eons to come.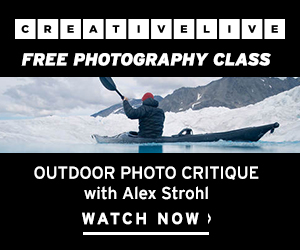 After less than three hours on the water that first evening, Duane and I had landed 14 trout and lost a few along the way. That morning, I had never caught a lake trout in my life. By dinner, I am damn near an expert.
Such is the way on Great Bear Lake.
Alone in The Universe
There is nowhere on Earth quite like Great Bear Lake. For starters, it is huge — flying over it from Yellowknife you'd think you were crossing the ocean. Also, the environment, Arctic Taiga, is as beautiful as it is mysterious. Because of lack of direct sunshine (due to the tilting of the Earth's axis) and terrifying winters, the sparse trees in the area grow at a decelerated rate — stubs just a few metres tall are actually hundreds of years old, and the lack of soil bacteria and bugs, due again to winter's wrath, means stumps and debris can take a century or more to decompose.
All fishing trips out of Plummer's Lodge are fully guided, as visitors cannot take the lake's power lightly. Storms can appear out of nowhere — some with waves easily large enough to capsize a boat — and dense fog often rolls in, blanketing boaters and blinding them.
Compasses are useless, as your proximity to the magnetic north pole interferes with the bearing, and CB radios have ranges of only a few kilometers, again, due to the magnetic interference from the pole.
So once you get a few kilometers from the lodge, you're alone. More alone than you might ever be, again, anywhere in your life. It's just you, your guide and your partner (if you came with one). The rest of the world may as well not even exist.
Just you and millions of lake trout.
And the occasional Inukshuk, beaconing out from shore — perhaps a remnant from Inuit hunters who marked Great Bear as their southernmost traditional hunting ground.
And maybe a caribou or two.
And ol' Aivars.