High in the Canadian Arctic, Nunavut's Tree River is not only our best Arctic char fishery, but one of the most pristine examples of wilderness found anywhere on Earth — and my all-time favourite fishing trip:
In This Fly Fishing Article You Will Discover:
How to Fly Fish For Arctic Char
Where to Find The World's Largest Arctic Char
View Video Footage From The Tree River!
Where to Stay in Canada's North
What to Expect in Canada's Arctic
Arctic char are cruel fish. Of this, the char I stare at from my perch on the Tree River's Precambrian shield bank is a prime example. A brightly coloured buck, it is a mix of sunset red and forest green with orange-and-blue dots, splattered as if painted by Jackson Pollack. A small fishing lure dangles from its hooked snout — cruelly broken off along with some hapless angler's dreams. The squirms in a back eddy, not 10 feet in front of me, holding the lure like a trophy or a warning for other anglers to keep away. Then the fish is gone, dissolved into the Tree River's foaming whitewash.
Arctic char are cruel because they let you watch. They swim next to the shore almost close enough to touch, yet remain spooky enough to dash off upon your heavy-footed approach.
You curse yourself for such clumsiness. They surface in front of you as you wade waist deep, tail-flipping and splashing around and sending your heart into palpitations; feeding your lust during the long, cold days of fishing at 67 degrees north. And hence, one more reason why Arctic char are cruel. Unlike other fish such as northern pike, which would happily ingest a cigarette butt should it enter their territory, or a chinook salmon, which, on the best of days can be as predictable as the tides — Arctic char are known for their refusal to bite. They often ignore every fly you can tie, every presentation you can muster, every angling trick your father taught you until they are good and ready to bite and not a moment sooner.
But that brings me to the reason we forgive the Arctic char's cantankerous and stubborn nature — the bite. It is meat to a starving man — albeit meat that is lovingly released to fight another day. When your rod tip bends and your line yanks tight you know — should you land this fish — you are about to enter a very exclusive fraternity of gentlemen who have made the trek 1,700 km north of Edmonton, Alberta, to the very edge of our continent and angled the Tree River for Arctic char. Call it the AC Club — it will give you cause for conversation should you ever bump into George Bush Senior, as he's a noted alumni.
Guides say any sportsman who ventures to the Tree River — a river that visually seems packed with char — should go home happy if he catches one.
Draining into the Arctic Ocean's Coronation Gulf, the Tree River is fishing's final frontier. It only makes sense that the fish the river holds represent the angler's ultimate challenge.
Draining into the Arctic Ocean's Coronation Gulf, the Tree River is fishing's final frontier. It only makes sense that the fish the river holds represent the angler's ultimate challenge.
Tree River, Uncovered
Cutting a swath through Nunavut's barren grounds, the Tree River is an oasis in the desert of the north. Surrounded by thousands of square-km of tundra, the Tree is a 520-sq-km drainage for numerous large lakes that sit isolated in the barrens — lakes that are rumoured by bush pilots to offer up an eater-size lake trout for every cast.
Leading to the Arctic Ocean via three sets of falls, the Tree is turbulent and frothy from its headwaters, an unnamed lake above Third Falls, right to Tree River Camp, some five kilometres from the mouth. It's a violent river matched only by the violent fish that call it home.
As the largest waterway east of the Coppermine and west of the Hood rivers; the 10-km-long Tree creates a microcosm of life in the empty and desolate barrens that stretches for five kilometres from its east and west riverbanks. Dwarf willows and Arctic lupins thrive here, as do ptarmigans, peregrine falcons, gyrfalcons, sik sik (Arctic ground squirrel) — and larger game, such as caribou, grizzly bears, wolves and even moose. And the waters themselves are extremely productive, holding not only the a healthy population of Arctic char, but lake trout — said to have spilled over the falls from the headwaters and taken up residence in the river — whitefish and small baitfish, such as sculpins.
Iconic northern fishing outfit Plummer's Lodge opened a camp on Tree River in the 1950s. It remains the only operation on the river, and short of taking an ATV or boat 140 km east from Kugluktuk — the nearest settlement — flying to the Tree with Plummer's is the only way to experience Arctic fishing at its finest.
Most associate Plummer's Lodge with trophy lake trout fishing on Great Bear Lake — where they are again the only operators — but the company offers the Tree River excursion into Nunavut to experience a different type of angling altogether. Rather than the famous lake trout fishing visitors can experience on Great Bear Lake, the Tree River is for those who might find the 40-person Great Bear Lake Lodge, 750 km north of Yellowknife, too crowded and fighting a lake trout with a thick, big-game-type rod too easy.
While I fit neither of those descriptions, I still couldn't resist the Tree's lure — and set out to experience the real Arctic with seven other adventurous souls.
Char Chase
Trevor Nowak, Tree River guide and noted fly fisherman from Campbell River, BC, points out the fishing holes upstream from our lookout on the banks of the Tree; a location dubbed Slippery Jack (and subsequently re-named Slippery Gretchen, from the Texan woman who took a bath there the night previous). It is day two of the three-day char excursion, and neither myself nor my fishing partner, Duane Radford, have a char to our names. We'd both done the dance the evening before, but we were quick to find out the gap between hooking a char and catching a char is as wide as the barrens themselves. These fish are notorious for using the current to their advantage. Stories of a wily char taking a hook over a set of falls and rocketing downstream amid a flurry of whitewater — consequently unwinding every inch of line from the hapless angler — abound.
I can scarcely believe the fierceness of the Tree River. Trevor yells to me, indicating a few choice fishing spots he has picked out from six summers of working there, and I can just make his voice out over the white-noise flurry of the pouring water.
How can you fly fish in category three rapids? You look for the river within the river, Trevor says. It's an intimidating idea, especially when you consider that any char you hook will be just metres away from a frothy escape route, never mind the prospect of falling into the deadly whitewater yourself.
It's an intimidating idea, especially when you consider that any char you hook will be just metres away from a frothy escape route, never mind the prospect of falling into the deadly whitewater yourself.
This brings me to a another reason why Arctic char are so cruel. They hold in locations that seem easily fishable — back eddies, nooks, pools — yet are dangerously close to waterfalls and other unfishable rapids. Upon finding these fishing holes, you'll feel tempted to dangle a fly in front of the fish's nose — but know that should it actually bite it will take a quick run into the froth and be 300 yards downstream of you before you can put your palm to the fly reel. The last thing you'll hear, the stories go, is the "ping" of 30-pound-test backing snapping off your spool as what is hopefully not your only expensive fly line vanishes from sight.
When these char reach 15 to 20 years old, they get especially cunning.
I load up my nine-weight fly rod and my first cast of the day hooks into a super-sized whitefish — the Freshwater Tarpon, as Trevor calls it — which would be a part of our stew the following day. And another, shortly after it. Two fish in five casts — I would be happy, expect as Tree River's Inuit guide Morris Onipkuk puts it with his deadpan wit, "You're here for the char."
Duane hooks into a beauty char within 20 minutes of casting at Slippery Jack. The specimen bends his eight-weight like a buggy whip as he holds it from the current and eventually guides it into Trevor's waiting net. Approaching the 20-pound mark, it is a trophy, although the one thing the Tree River teaches you is that every char is a trophy, be it 10 pounds or 30.
Welcome to the club, Duane.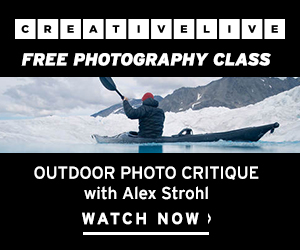 Fishing the Tree River is one-part fishing, one-part balancing act and two-parts adventure race. As you make your way upstream from the camp, you'll find yourself hiking over bluffs, along muddy banks, over loose and jagged Canadian Shield rocks and through slime-covered lagoons in search of the next productive hole. But tread lightly — a lesson we learn as we approach The Flats and scare a gang of healthy red bucks from the calm, fishable pool to the turbulent whitewater.
This sport is more akin to spot-and-stalk deer hunting than conventional angling.
We arrive at a hole dubbed "Montreal" — where a rock the size of a half-ton truck creates a wonderfully bubbly back eddy known for holding char. But here's the rub: it's next to a perilous waterfall that, should your char make it over, will launch it downstream like it's being shot out of a canon. Two-hundred yards of backing on my reel barely seems adequate.
A half-dozen dangles and my fly, a pink-and-white Tree River staple called Pixie's Revenge, is inhaled. My heart pounds in anticipation, like when you scratch a lottery ticket and think you've matched your third number. The fly rod is a rainbow; char on.
I lift the rod tip and set my barbless into the hooked beak of the bright-red buck that tears across the pool. Its belly flash is blinding — it is a vibrant fish, the kind Tree River is known for; vivid enough to make a brook trout or grayling seem dull by comparison.
"That's a sexy fish," Trevor blurts out, net in hand.
As he guides the net around my thrashing fish, I can almost feel an invisible hand pat me on the back. Here, in God's Country, I feel small. This electric char feels a greater accomplishment than would the internal combustion engine and the printing press combined. The Tree River has that effect on people — all that matters is the pursuit of char. You're single-minded; not quite obsessed but you can see it on the horizon. And the reward for this chase, there, on the banks of the Tree is worth more than all the diamonds in the Arctic.
Gently releasing the beautiful char back into its natal stream to spawn, live and fight another day, my perspective changes. Maybe the char aren't so cruel after all. Maybe they just need to ensure you're worthy.
Northern Magic
A fish that is foreign as a marlin or barracuda to most Canadians, the anadromous Arctic char — Salvelinus alpinus — are by no means a Tree River phenomenon. They are found in the northern archipelagos of Nunavut, and in coastal rivers all across the Arctic, and southeast to Labrador. However, Tree River Arctic char have something other brood stocks do not. Because the Tree River is such a mess of whitewater and jagged rocks, spawning grounds are in short supply — so the char must compete heavily for their right to spawn and that means only the strong survive. Therefore, due to the harsh geography of the Tree River, it produces the world's largest and most aggressive genetic stock of Arctic char — averaging almost double the size of the fish in other char rivers.
Tree River Camp Manager Shaun Barfoot explains more about the region's draw.
"I love wilderness — and this is the heart of wilderness," he says. "In Montana they say there's wilderness, in Northern BC they say there's wilderness — but it depends on how you define wilderness."
Barfoot explains that if you opened up a map of Canada, and drew 100-km circles around all the northern settlements to account for the land travelled by Nunavummiut (people from Nunavut), none of these circles would intersect the Tree River.
"Tree River is out of reach of anywhere — even the northern communities. Maybe only four per cent of Canada is true wilderness, and this classifies as such," he continues.
Barfoot has been the head guide at Plummer's Lodge Tree River camp for two years. A schoolteacher in Powell River, BC, during the fall and spring he teaches kids outdoor adventure skills. Every summer, he recharges his soul in the North — a working vacation, if you will.
By setting up a camp on the Tree River, Plummer's Lodge has taken on a unique responsibility. Since the only fishing pressure of any kind the river sees is sport anglers visiting Plummer's, the lodge effectively manages the entire Tree River fishery. Although not mandated by territorial law, Plummer's strictly enforces catch-and-release. After all, even an eight to 10-pound char will be between 15 and 20 years old and has travelled to Greenland and back to feed, growing feisty and fat for your enjoyment. Beyond that, the lodge ensures local Inuit from Kugluktuk are employed.
"It's fantastic to have people from 'Kug' working here. It's their river, they should be working here," says Barfoot.
It should be noted there is one exception to the catch-and-release regulations — every group that visits Tree River gets to eat one char. And it is delicious, tender and rich without a trace of fishiness. Make sure to try the char sashimi, and savour each bite, as it's one char and one char only.
"Tree River is out of reach of anywhere — even the northern communities. Maybe only four per cent of Canada is true wilderness, and this classifies as such," he continues.
"If the group is larger, your piece gets smaller," Barfoot laughs. The Tree River sees less than 250 anglers per year, so to say you're part of an exclusive fraternity is no exaggeration.
"Everyone wants to come here," says Barfoot. There's little doubt the staff at Tree River consider themselves fortunate to spend their summers in such a unique place on this Earth. When discussing the Arctic char, Barfoot waxes poetic.
"They embody the colours of the landscape. Their red is like the sunset of the Arctic, the white is like the Arctic Ocean, the orange-and-blue spots are like the Arctic lupins, and random orange patches resemble the lichen that grows on the rocks," Barfoot says. "To me, the char are magic. Who knows how science explains them."
"To me, the char are magic. Who knows how science explains them."
Arctic Fishing Adventure Video: